Une Fête Baroque!
Second Annual Majestic Gala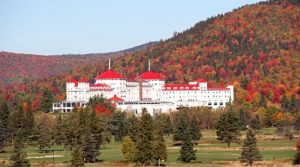 You are invited to a lively, bright Baroque musical experience on Sunday, September 24th, at the beautiful Omni Mount Washington Hotel in Bretton Woods.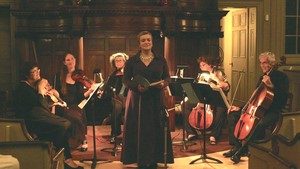 This year, the critically acclaimed Sarasa Chamber Music Ensemble will play a Baroque program specially crafted for the 2nd Annual Majestic Gala. Sarasa has been hailed for "great clarity" and "irresistible energy;" its performances are described as "informed and impassioned music-making."
This special program will feature the music of Georg Philipp Telemann (1681-1767). Telemann, like his 18th century contemporaries, Bach, Vivaldi and Handel, was a prolific composer of period "party music."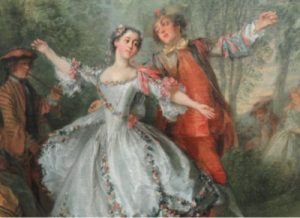 The event will include dancers in elegant period costume, adding a visual dimension to Sarasa's irresistibly energetic musical performance.
What better way to celebrate the beautiful fall foliage than with a brunch and world class entertainment at the elegant Omni Mount Washington Hotel!
Sunday, September 24, 2017
Foliage Viewing & Social Time: 11 – 11:30 AM
Buffet Brunch: 11:30 AM – 1 PM
Dessert: 1 – 1:30 PM
Concert with The Sarasa Chamber Ensemble: 2 PM
Tickets: Seating is limited so click or call today!
Reserve a table or purchase individual seat(s) below.
Call Mountain Top Music Center at 603.447.4737
You may reserve until 2:30 PM on Saturday, September 23rd or until all seats are sold. No tickets will be issued; your name will be placed on a list. You may print your "successful transaction" email as proof of payment.
The 2nd Annual Majestic Gala supports:
Conway Village Revitalization
Historic Building Preservation of the Majestic Theater
Expansion of Music Performance and Education
After School Activities for Local Students (at all economic levels!)
Listen to Allegro from JS Bach's Brandenburg Concerto No 3 in G major with The Sarasa Chamber Ensemble