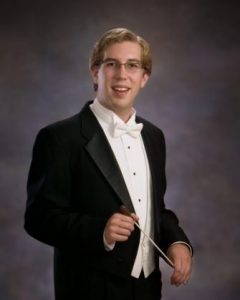 George Wiese
Executive Director; Piano, Trombone, Musicology
George Wiese is a versatile musician who is equally at home in the roles of performer and educator. A graduate of the Juilliard School (New York) and the Peabody Conservatory of Johns Hopkins University (Baltimore), George enjoys a diverse musical career as a conductor, trombonist, pianist, and pedagogue.
As a conductor, George is currently Music Director of the Mount Washington Valley Choral Society and the Moosehead Region Community Chorus. From 2007-2009 he served as the Artistic Director of the Chamber Orchestra of Mount Vernon Place in Baltimore, MD, during which time he was also an assistant on the staff of Concert Artists of Baltimore. In 2009 George was Music Director of the Chicago Summer Repertory Workshop, where in 6 days he conducted the 9 symphonies of Beethoven, the 12 "London" Symphonies of Haydn, and the 7 late symphonies of Mozart. From 2009-2011 George was the Assistant Conductor of the Southern Maine Symphony. Since 2004 George has enjoyed guest conducting many orchestras and chamber ensembles, and numerous theatrical productions.
The only child of a trumpet-playing father and French horn-playing mother, George excelled at the trombone early, and began to play professionally at age 13. His free-lance tromboning has been the source of great adventure: whether it's playing with an orchestra at Lincoln Center, in a pit on Broadway, with a quintet on TV, or with the Hunt brothers on Wednesday nights at AJ's Tavern in Stoneham, ME, "there's never a dull moment when you've got a trombone."
As a pianist, George finds particular joy in collaboration. He has been a choral accompanist in Europe, a theatre accompanist in New York, and a classical accompanist in New England. It is this facet of his career that has led to George's love of the cross-over genres found in musical theatre repertoire – productions of which have become a life-long serious hobby.
Currently, George is the Executive Director of Mountain Top Music Center in Conway, NH – a position he has held since 2011. Also a member of the teaching faculty at MTMC, he particularly enjoys teaching the popular "Topics in Music Appreciation" class.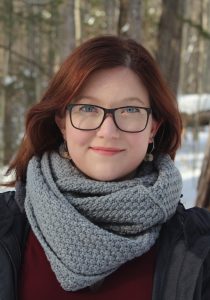 Dr. Julia Howell
Director of Education, Mountain Top Music
A Wonalancet resident, Dr. Julia E. Howell is a composer, violist, educator, and producer. Julia grew up in New York City, where she began lessons in violin, viola, piano, and theory and composition at the Turtle Bay Music School and performed with InterSchool Orchestras of New York. She and her family relocated to New Hampshire in 2001, where Julia became involved in Mountain Top Music Center's orchestra and chamber music programs as well as studying composition with William Fletcher at Concord Community Music School.
Julia received a BMus in composition and viola performance from Loyola University New Orleans, where she also taught strings and piano lessons and worked as a production technician and freelance violist. In 2011, Julia moved to Cardiff, Wales, and received an MMus and later a PhD in composition from Cardiff University. She has additionally studied at summer programs including rarescale's electroacoustic composition program, Cheltenham Music Festival's Composer Academy, Aberystwyth MusicFest, Bowdoin International Music Festival's composition program, and the Karen Tuttle Viola Workshop at Cleveland Institute of Music.
Julia's music has been performed in five countries by ensembles including Bruckner Orchester Linz, BBC National Orchestra of Wales, Lontano, rarescale, Welsh National Opera Youth Opera Programme, and Cardiff University Contemporary Music Group. As a violist, Julia performs widely in a variety of ensembles, settings, and genres, from soloist to chamber ensembles and orchestras to musical theater and opera to electroacoustic performance art to punk rock.
Julia has taught theory and composition, violin and viola, beginning piano, sound art, orchestration, music technology, and chamber music for all ages from four to adults, and in settings ranging from private lessons to university-level courses.
Julia is particularly passionate about collaborative and chamber music, new music, and interdisciplinary projects, often working with other artists in the fields of sound art, theater, dance, film, and visual and installation art.
As an educator, Julia strongly believes that music is truly for all, and should be inclusive and boundary-breaking.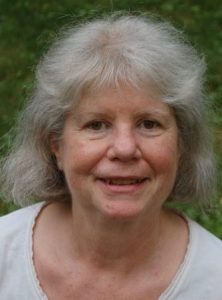 Kate Vachon
Administrative Assistant, Registrar
Kate Vachon is a long-time amateur flute player and member of the Mountain Top Community Orchestra. She's been part of Mountain Top's Monday night chamber music group since its formation.
Kate was a theatrical costumer in Washington, D.C., Hartford, Connecticut and New York City, and the editor of two national niche magazines on diversity in the world of technology. She spent twenty years and raised two children in Brooklyn, New York, then moved to New Hampshire in 1990. She lives in South Tamworth.
Kate is delighted to be part of the Mountain Top staff, working where she's played for many years.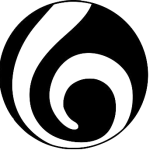 Frank Benesh
Treasurer
Frank Benesh holds undergraduate and graduate degrees from MIT and a MBA from Boston University. He spent seven years working in regional planning and environmental research modeling atmospheric air quality and urban growth. After that, Frank spent the next 35 years in banking where he worked in corporate lending, risk management, and portfolio management, managing a worldwide team.
Now retired, he has contributed his skills and time as Treasurer of Mountain Top since 2015.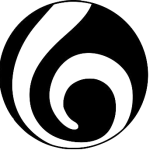 Linda Vinneau
Bookkeeper
Linda Vienneau grew up in Massachusetts. After a few vacation visits to the valley, her family knew that this was definitely the place they wanted to live and raise their family so they moved here in 1977. Linda has never tired of the beauty this valley holds.
Linda's accounting background began with the Zayre Corporation in Natick, MA. After moving to the valley, Linda secured a job with a local accountant who was a great mentor and taught her well. By the time she left his employment, she not only was proficient in bookkeeping, but also in the preparation of tax returns and financial statements.
After Linda's second daughter was born, she started a partnership, Debit One Bookkeeping, which lasted more than eighteen years. In 2002, she left the partnership for the private sector. Due to the recession, in 2011, she became self-employed again. In 2013, Linda accepted the position as bookkeeper at Mountain Top Music Center.
Linda is excited about continuing her journey with Mountain Top Music and watching its continued growth as well as the revitalization of the Bolduc Block and the Majestic Theater.